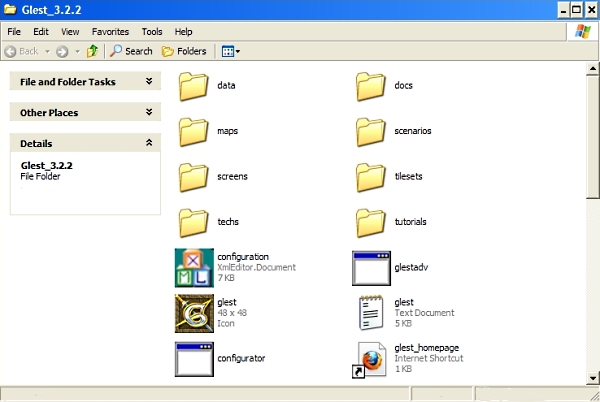 Image of the Windows Glest Directory.
Place new folders into existing Glest directories.
For Windows, the Glest directory should look something like this: "C:\Program Files\Glest_3.2.2\glest.
New tech trees and factions go in the techs folder.
New maps in the maps folder.
New scenario in the scenarios folder.
New tilesets in the tilesets folder.

For Linux, it usually looks like /user/share/games/glest.
Note: Check the downloaded package readme.txt for mod-specific instructions.